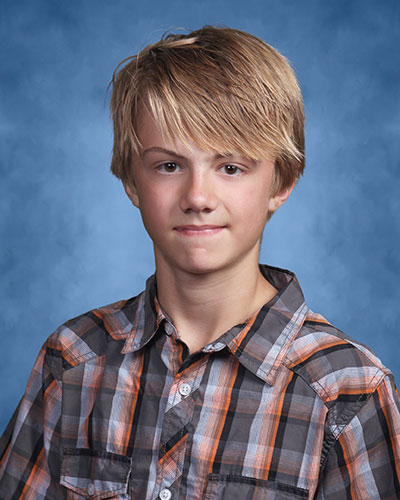 Jacob Aiden Hess, 12, was born on August 20, 2003 and died at Inova, Fairfax on March 15, 2016 after being on life-support for six days, with both his parents by his side.
Our family had just celebrated our traditional birthday dinner and cake for our youngest Ean, who just turned 9, on March 8, 2016. Jacobs school had his six grade field trip to Mount Vernon the following day. Jacob and his father got home later than usual due to the distance of the field trip. We sat around the kitchen and had dinner together that night as any other. We watched some TV together, (since it was no device Wednesday), and then the boys said good night to their father and I took them upstairs for bed. Every night we kneel beside our boys beds and pray our special prayer. I told Jacob I loved him and would see him in the morning. Little did we know, those words and that moment, would be the last time we would see Jacob alive.
The morning of March 10, my husband yelled for me, I don't think I have ever heard such agony in his voice as I did that morning. Jacob was an earlybird. He didn't like to sleep in. He said "I want to get my day started. I don't want to miss out on anything." We found Jacob unconscious and non-responsive. My husband called 911 as I started CPR. Jacob's life was out of our reach and all we could do was pray. His heartbeat was detected once responders arrived. Very weak, but a heartbeat there was. He was rushed to Winchester medical center and quickly airlifted to INOVA Hostpital. Upon arrival, my husband and I were told Jacob had extensive brain damage and we were given no hope. We know of a great and healing God, so that wasn't something Jeff and I were willing to except. We prayed and had so many uplifting our son in prayer. We never left Jacobs side. We needed a miracle. Jacob never regained consciousness and after another MRI and Jacob's health deteriorating, my husband and I were faced with the decision no parent should ever have to make. Jacob slipped away a little after 4 pm on Tuesday, March 15.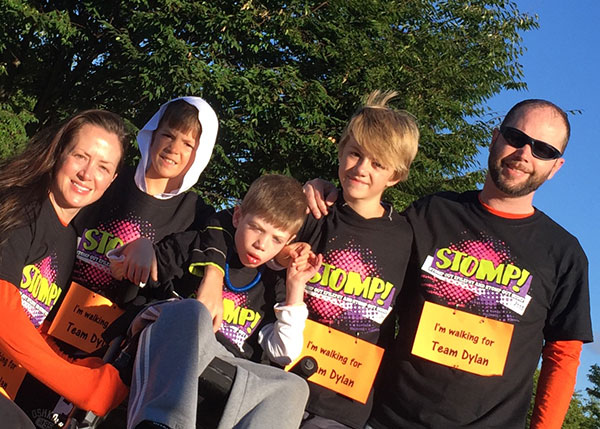 Jacob was an awesome kid! He loved life and his family. He was so bright, creative, kind and had a genuine soul. He was funny and also a very literal young boy, very honest. He was wise beyond his years for a 12-year-old. He loved nature, animals and all insects. Very curious to find out, "what kind of bug is this?" He carried such sincerity and empathy for life. This showed in the care he put forth for his brother Dylan, who has special needs.
What happened to Jacob was a tragic accident. Which is why all of this is so heartbreaking. Jacob was well-liked at school and was not being bullied. He was not on any illicit drugs. He has a happy and very loving home. Where hugs and kisses, and I love you was said often. Later through investigation, we learned Jacob google searched "black out" on his phone that morning. For those who don't know, this is a game that adolescents are playing where they intentionally make themselves pass out. The name of this game has many different sayings. And the game can be done in groups or by yourself, which unfortunately can end in fatality. It's found on the Internet, YouTube, social gatherings and by word-of-mouth. Kids cannot comprehend the dangers of this act. Jacob closed his eyes the morning of March 10, to never have them open again.
Our family chain is broken. Our hearts have a gaping hole in it that will never be filled. Jacob had a bright future and was very determined. He was looking forward to his talent show, going to camp this summer, finishing the two books he was writing and trying out for track and basketball in the fall. His life was robbed from him. Our son and other two boys robbed of him. This shouldn't have happened to him.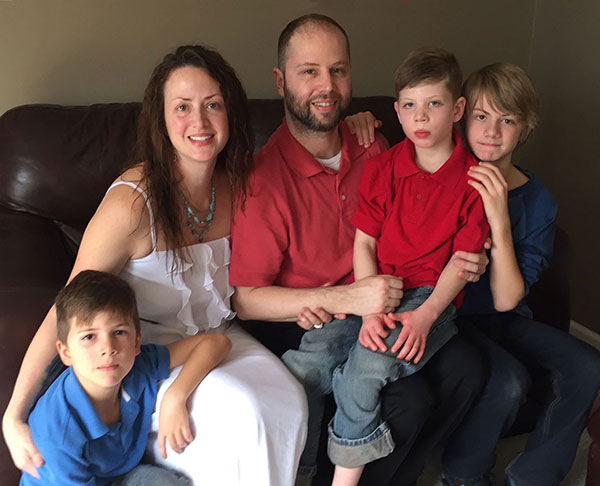 We believe Jacob's life has great purpose. Anyone who knew him personally was touched by Jacob in someway or another. He is now in the loving arms of our Lord and Savior. And while we miss him more than one can imagine, and some days the pain is bone deep, we promised him he would not die in vain.
Please understand this is real. Kids are doing activities like this and may even be pressured into trying it. Talk to your kids, raise awareness.
We cannot express our gratitude enough to all those who have supported our family through prayer, contributions, cards, flowers and attending Jacob's services.
We love you Jacob❣
Always in our hearts and forever will be loved. Forever young